www.DJKAYOTIK.com —> VIDEO: WIZ KHALIFA "HIGH MAINTENANCE"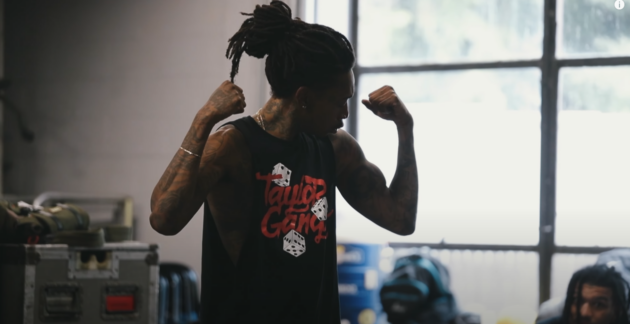 Nothing to something.
Wiz Khalifa stays active and focused in his "High Maintenance" music video.
Accompanied with footage from his VinylVerse tour with Logic, Wiz gets in a workout in between shows, interacts with fans, and bonds with his son while reflecting on the lessons learned from fame. "Learned an awful lot off the mistakes that I made / Never took your advice if you ain't playin' the game / Never got off my pivot, I just stayed in my lane / People treat you different when your name on your chain."
The Girl Talk-produced track is off his recent album, Multiverse which features collaborations featuring Girl Talk and THEY..