www.DJKAYOTIK.com —-> VIDEO: BRYSON TILLER "OUTSIDE"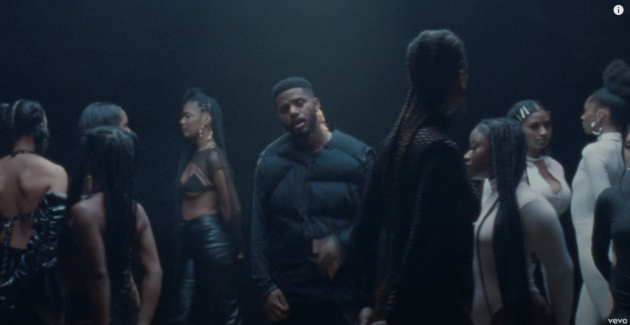 Look back at it, shawty.
After over a month since its premiering his latest single, "Outside", Bryson Tiller releases the accompanying music video.
Bouncing back off a dysfunctional relationship, the Edgar Esteves-directed visual centers Pen Griffey crooner over a new lady interest on a glamoured set full of scantily-clad women and an all-white Lamborghini.
"Know you came here alone / I wanna take her back home / Wanna show her something real for once", the Louisville singer belts over the Vinlyz-produced track, which samples the Ying Yang Twins' 2005 hit "Wait (The Whisper Song)" produced by Mr. Collipark.
"Outside" is the first single off Bryson's upcoming follow-up his 2020's A N N I V E R SA R Y. Most recently, Tiller can be heard on Diddy's hit, "Gotta Move", which has since spawned a few remixes including Yung Miami, Ashanti, Fabolous, Tory Lanez, and Cool & Dre.