www.DJKAYOTIK.com —–> VIDEO: BLEU FT. NICKI MINAJ "LOVE IN THE WAY"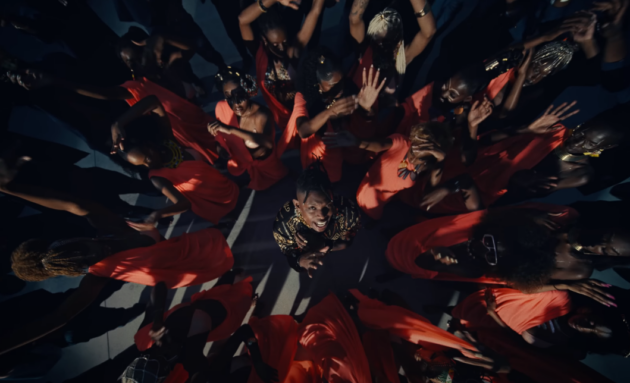 Black Love is beautiful.
Bleu connects with Nicki Minaj on his new single, "Love In The Way" and has since released the stunning music video.
Directed by Primo, Bleu and Nicki Minaj reflect on a troubled relationship from a modern landmark while celebrating the beautiful representation of black men and women throughout.
"It hurts to love again, and it's all because of you' / Cause baby, your love in the way.", sings Bleu wearing various sleek African fits. Nicki addresses an ex from a throne while donning striking ensembles. "You blew it, I could tell you knew it", raps Nicki on the opening verse. "But you was like "Screw it," and I guess I'm fluid / 'Cause I was like, "Fuck you and them bitches included".
The collaboration is off Bleu's upcoming follow-up to his 2021's No I'm Not Ok EP and his Moon Boy album. Meanwhile, Nicki Minaj is hot off her chart-topping single, "Super Freaky Girl", its remix, and her MTV VMA Vanguard award.