www.DJKAYOTIK.com ——> NEW VIDEO: DESIIGNER "OUTLET"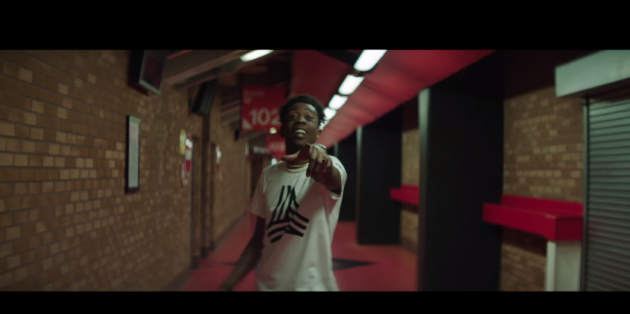 Goal!
Nearly 6 months later, Desiigner now takes his theatrics to Manchester United's Old Trafford stadium with French soccer star Paul Pogba for the official music video. Better late than never.
Previously:
Presented by Champs Sports, G.O.O.D. Music's Desiigner wilds out on the set of a photo shoot in this ad with Dallas Cowboys' quarterback Dak Prescott. Touchdown!